Decor Tips
The best thing about owning your studio is the fact that it's all yours and you can decorate it however you want. You don't need a landlord's permission to anchor something into the wall, and you can finally affix permanent pieces to the wall or ceiling. Regardless of your décor style, here are some useful tips that will help make your small space feel both larger and stylish.

Hang Your Drapes/Curtains High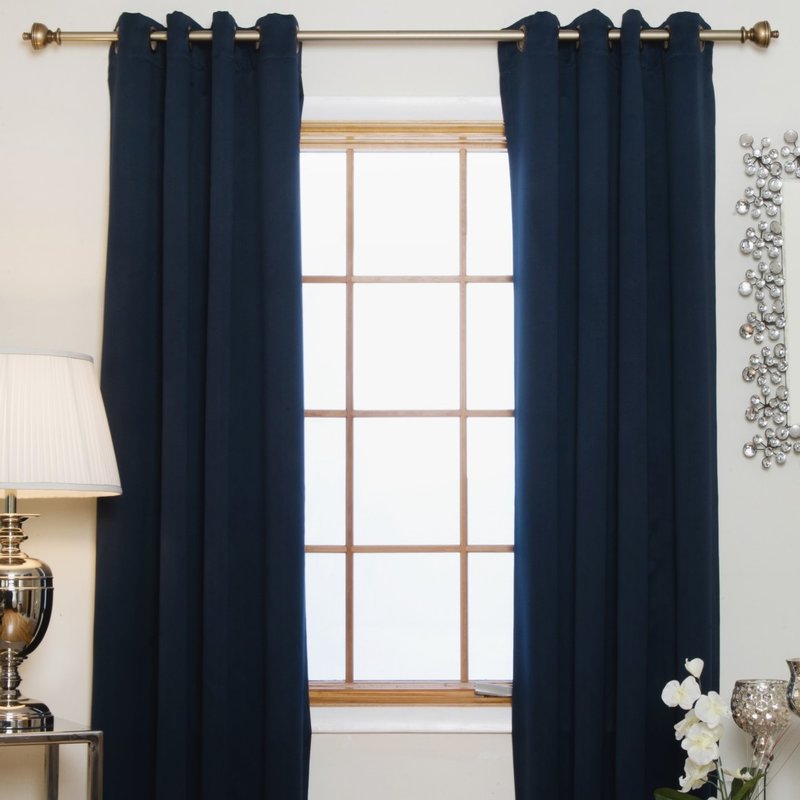 This optical illusion will do two things at once: add a pop of color to the space, and give the impression of higher ceilings. Why is this important? Your space is already so small that vertical space will offer the appearance of more height, making everything feel less claustrophobic. Secondly, the pop of color in your drapes/curtains can make up for whatever your studio is lacking. For example: if you don't have a lot of natural sunlight, white curtains will add a bright, clean feel around the window. Or, if the view from your window doesn't offer any greenery or nature, any shade of green can partially make up for the lack of flora. Just remember to buy extra long drapes/curtains before affixing them to the rods.

Image courtesy of Birch Lane.

Make Your Daybed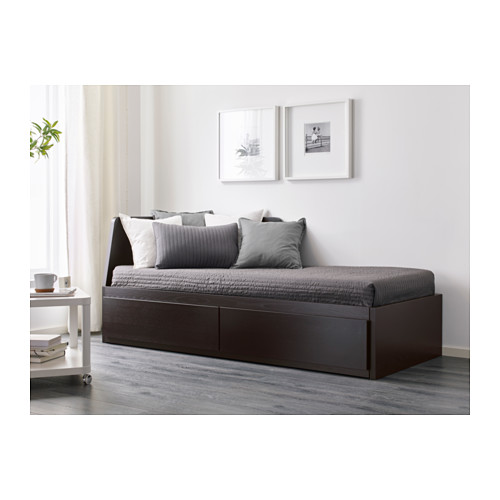 There is no reason that your bed should look like a bed if you live in a studio. It's just so easy to make it look less awkward as a daybed/sofa; all you need is a solid-colored comforter/blanket (preferably neutral-colored) and at least a few large pillows. Why solid- or neutral-colored? Because patterned upholstery belongs in the '90s and should stay there. You don't want this looking like your college dorm room, either; you're an adult, for God's sake. Next, pick up between three and five large pillows (read:

not

bed pillows) and place those against the wall like couch cushions. Finally, for that added touch, you can stick a couple of accent pillows against the larger ones. This not only makes the daybed appear more inviting, but also add a little more personalization to your daybed. Tip: hide the pillow you sleep on

behind

the large pillows to completely mask the secret that you sleep there.

Image courtesy of IKEA.

Affix Your Lighting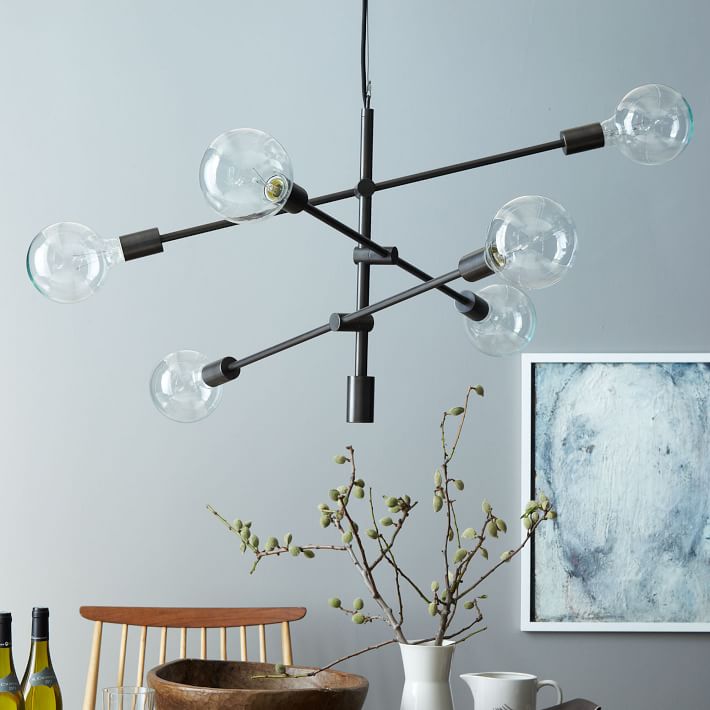 Lighting is one of the most important elements in a well-designed room. While it's tempting to just pick up the cheapest floor lamp and incorporate furniture around it, you'll find that there are other ways to save space and maximize light in your small space. The best way is to install a light fixture in the ceiling. If your space already has a light or other fixture, then this job is pretty easy: just pick out the light that suits your personality best. That being said, there are some light fixtures/chandeliers that look great in theory, but do a terrible job at projecting light. Some of those include single bulb pendants, classic girly chandeliers, and anything with a shade. The best fixtures for light projection will be those that contain multiple canned bulbs, mirrors, or a fan (since the light source comes from one large can). Almost any light fixture will look better than whatever originally came with the unit, which is probably contractor-grade, cheap, and outdated. So, don't be afraid to make your affixed light fixture a statement piece!

If your small space doesn't come with a light fixture on the ceiling, you unfortunately could be looking at an expensive installation (anywhere between $400-$800) since an electrician will have to wire the fixture through the wall and the ceiling. You may even need to get permission from your condo association if the fixture requires you drill into the ceiling. Should you be deterred? Definitely not. A centered light fixture is going to change the game in your studio, turning it from coach to first-class. I'm the cheapest person in the world, and the minute my electrician turned on the light post-installation, I exclaimed that it was worth every penny.

What if all you need is just some accent lighting in one corner? Then install a sconce where needed instead of a bulky table or floor lamp.

Image courtesy of West Elm.
Float Your Shelves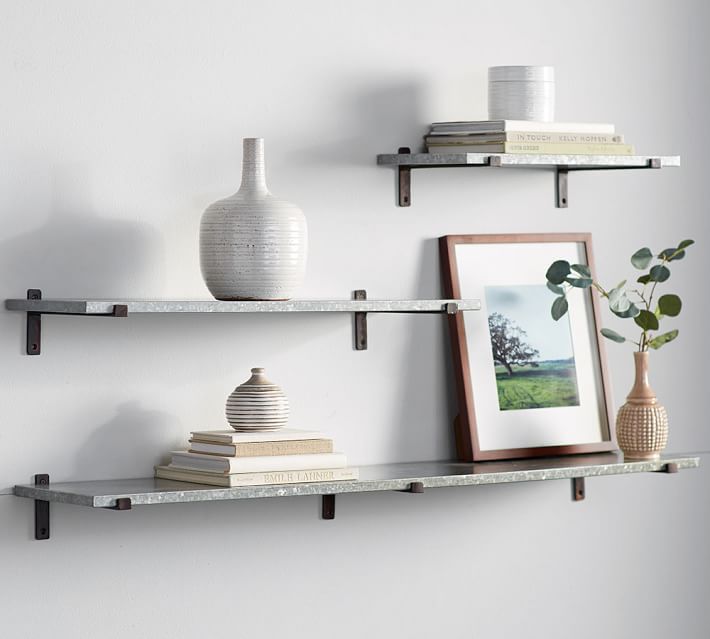 It'd be great if we only needed a bed and few tables and chairs to furnish a studio. But unfortunately, we all carry a bunch of sentimental stuff that needs to be prominently displayed. You may actually never crack your undergrad textbooks again, but gosh dammit, you are proud that you took that Soviet Propaganda class and you want everyone to know it.

So, where are these books, photo frames, collectibles, etc. going to go? "Bookshelf" is not the answer. While yes, it can hold a lot of weight, it's like a black a hole sucking up space for the sake of holding your stuff. You can achieve practical and decorative storage by installing floating shelves along those empty wall spaces that are just begging for use. Just make sure that you respect the maximum weight noted on the packaging.

Image courtesy of Pottery Barn.
Mount Your Television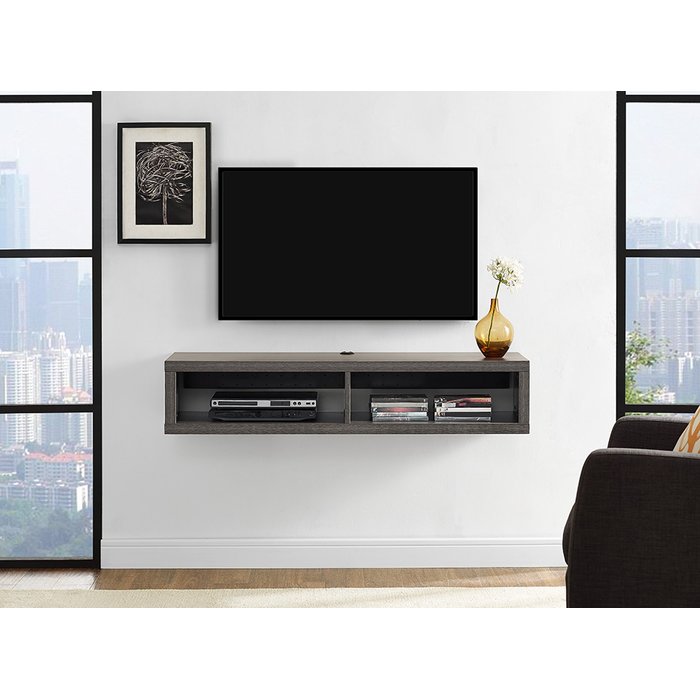 The great thing about studios is that you don't really have to wonder where the television goes. Since your space is so small, the TV can really go wherever there is wall space. Thanks to full-motion TV mounts, you can pull out the television and make it face wherever you want it whenever you want. This will allow you to keep a ton more floor space free and airy. Hate looking at those ugly cables hanging from the TV? Just hide them with paintable chord covers.

Image courtesy of Wayfair.